On the Red Couch with Product Hunt Founder Ryan Hoover
Mia Quagliarello / October 14, 2015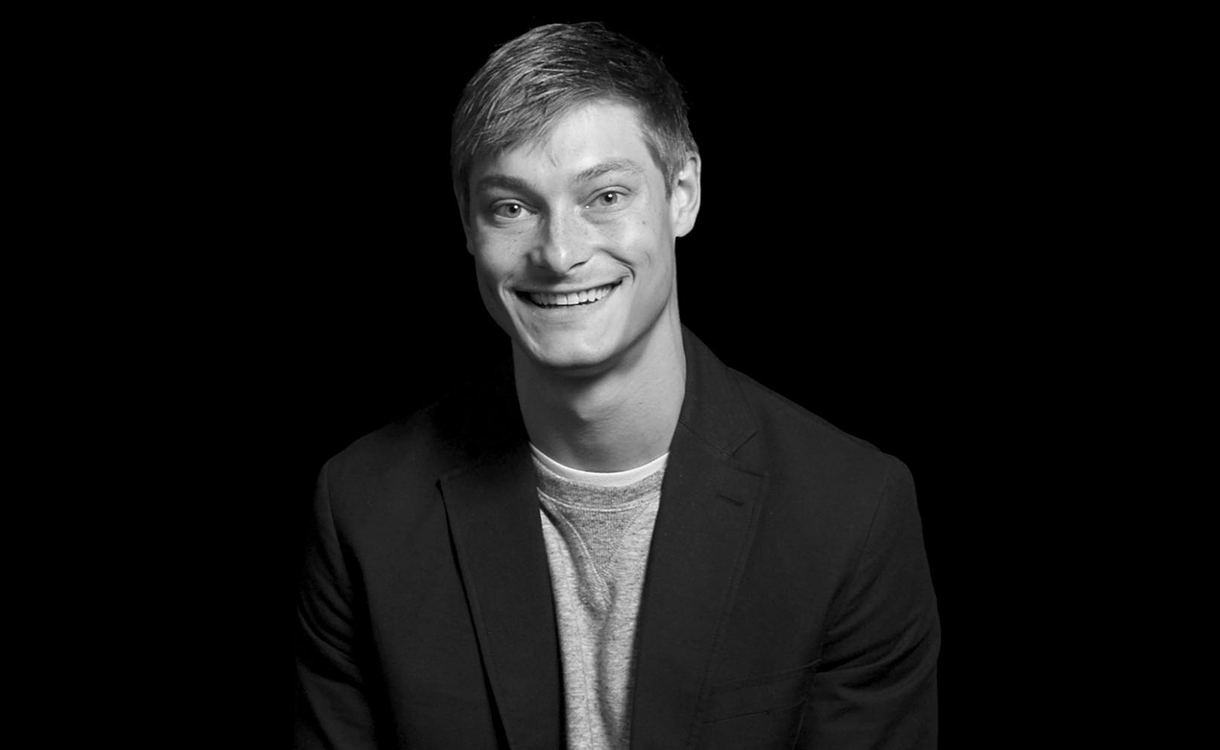 Whether you believe in the wisdom of crowds, the power of consensus can't be ignored. It helps explain the popularity of crowdsourced review sites like Yelp or Reddit: we want to know what others are thinking, and how our own thoughts and experiences compare.
That's partially the thinking behind Product Hunt, too. While the site, whose definition of "product" includes the latest and greatest apps, websites and gadgets, relies on a community of closely vetted members to up and downvote products, it's basically the tech world's favorite place to "go online and find cool stuff," according to founder Ryan Hoover.
At 28, Hoover is a "rising star in the tech community," and his brainchild has become a proving ground for innovative ideas—a place where investors and venture capitalists look to potentially put their money into the next big thing. A fan of Flipboard's (now home to Product Hunt's Flipboard Magazines), Hoover spoke with us about the importance of community, constructive criticism and why you should always be yourself.
How would you explain what Product Hunt is and how it works?
Depends on whom I'm talking to, to be honest. If it's someone who's maybe a "tech-y" person, I might describe it as a Reddit for products.
But it's not entirely accurate. For a more mainstream audience, I'd describe it as a place to find new mobile apps, websites, games, books, podcasts, and new creations in technology.
It's a pretty simple way to go online and find cool stuff.
How would you suggest they start?
It's a "lean back consumption experience," where people go, see what's hot and visit sites and check out new products—and then play with them, download and purchase them, or go and browse some more.
The community seems really authoritative and high quality. How did you get the founders to participate?
I had been writing and building relationships with people in the startup scene, and so I knew a lot of the early community members that were venture capitalists or founders or journalists.
At first I would email friends and said "Hey, I'm trying to do this thing, it's really easy. Submit a product if you find something cool, and we'll start a daily email digest." Those people then invited their friends to do the same.
As you grow, how are you going to cultivate this community to keep it so pristine?
The interesting thing about communities, for better/for worse, is that they have so much momentum that once you have something established it's really hard to change that culture.
If your community culture is headed in a wrong direction, you're in a bad spot.
We are always monitoring how it's growing, and how people are communicating and engaging with one another. In fact, did you see? I wrote a Medium post about Dennis Crowley launching Foursquare on the Apple Watch, and somebody wrote: "Oh great, another place not to use Foursquare," and I called them out on it.
Ultimately you should be respectful. Launching a product is one of the most vulnerable and exciting and scary things. I want Product Hunt to be a place where people can be honest, but respectful.
The other thing that we're doing now is not [allowing] everyone to comment—very few people can. We are limiting invites. People in the community can invite their friends—people they trust—that will be good editors.
If it was completely open, we may encounter a lot more trolls and demand for moderation.
How would you recommend brands use Product Hunt as part of their launch plans?
We don't let any brands or companies comment on Product Hunt. It has to an actual personal account—the founder, designer, engineer— basically the people that built the product.
Product Hunt is all about the direct connection between makers and consumers. It's not a press release. When Mike [McCue, CEO of Flipboard] was in the comments, he was taking his time being very thoughtful and answering people honestly about the Flipboard Web launch. That was great. People love that.
My recommendation would be if you were on Product Hunt is: talk like a human, be yourself and be honest. People gravitate toward that. Those relationships are the future of the company, and something I want to encourage.
When you read about Product Hunt starting to make or break products, how do those stories make you feel?
It's exciting. It's fun to know that we helped a tiny bit in some way. We get thank you cards from makers—dozens of them every week—which we don't expect by any means. I'm not personally doing anything. It's the community submitting stuff and upvoting it.
One example of something that was on Product Hunt and immediately got attention was Meerkat. It's interesting to see that from the very beginning we had comments from Ben Rubin, [Meerkat's] founder in [Product Hunt]. Which is there forever. Reading those comments five years from now will be fascinating.
I was tweeting with someone today about what it would have been like for Product Hunt to have existed a decade ago when Facebook launched. What would Mark Zuckerberg have said?
What do you wish people would do more of on the platform?
We have enough products submitted. It's not like we need more products. What you see on the homepage is only a small subset of what gets submitted.
I would say that we err too much to the positive side of discussions, where it's a little bit too much, "Oh, great job, awesome, great launch, this is amazing."
It's great to get that feedback. But it's not helpful. No one wants to read that except for the founder and the person who made it. I would like to see more honest constructive feedback—like, "I didn't understand this, or can you explain that? Or have you thought about using this mechanic or interaction?"
Here's an example: say another photo sharing app comes along. A good question would be, "OK, there're so many photo sharing apps, why are you building this?" I want to hear the answer to that.
You are very present in the community. What are your personal rules of engagement?
I engage like I do in person. I demonstrate the types of comments I want to see—generally positive, but occasionally critical.
Yesterday, there was a product I looked at and didn't understand. So I asked [the founder] to be honest—can you explain this to me? And he did, and I thought that maybe he could expand on this piece for something.
Demonstrating that type of thinking from the beginning helps create a culture within the community.
In general, my other rule is to just have fun.
You've been called a modern founder—super transparent about your journey, your mistakes, emotions, etc. Is this something that you consciously thought about as a CEO or is it just the way you are?
It's just the way I am. I think I'm taking some inspiration from Buffer. They've shown everyone's salaries and equity and everything from their team. I have a lot of respect for the way they built community and their product.
Danielle Morrill, the CEO of Mattermark, wrote a blog post a year or two ago about her old startup, Referly. They went through Y Combinator and weren't doing terrible, but also weren't going anywhere.
So she wrote about that and how they killed their startup and didn't know what they were going to do. For 80 days, she blogged about all kinds of things, transparently, being vulnerable.
So I definitely took inspiration from that and learned from the way they communicated publicly.
What's next for Product Hunt?
We recently launched a channel dedicated to podcasts and gave the community an early preview of a big redesign to producthunt.com, a hint to where we're going long-term. Ultimately we want Product Hunt to become a place for people of all kinds to discover and geek out about their next favorite thing, whether it's a new mobile app, fun iOS game, or thought-provoking book.
Check out Product Hunt on Flipboard.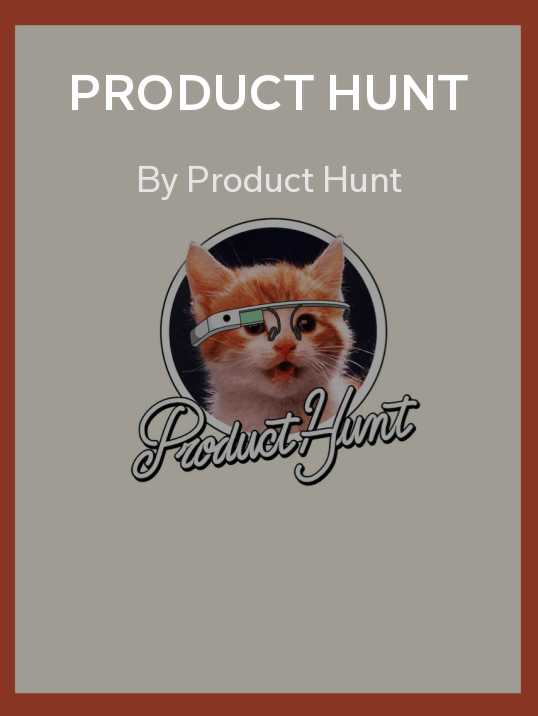 ~MiaQ is reading Warrior Women
GET FLIPBOARD ON:
iOS / ANDROID / WINDOWS / WEB
FOLLOW US ON:
FLIPBOARD / TWITTER / INSTAGRAM / FACEBOOK / GOOGLE+ / TUMBLR / YOUTUBE / SOUNDCLOUD / PINTEREST / MEDIUM