On the Red Couch: University of California President Janet Napolitano
Gabriella Schwarz / March 16, 2015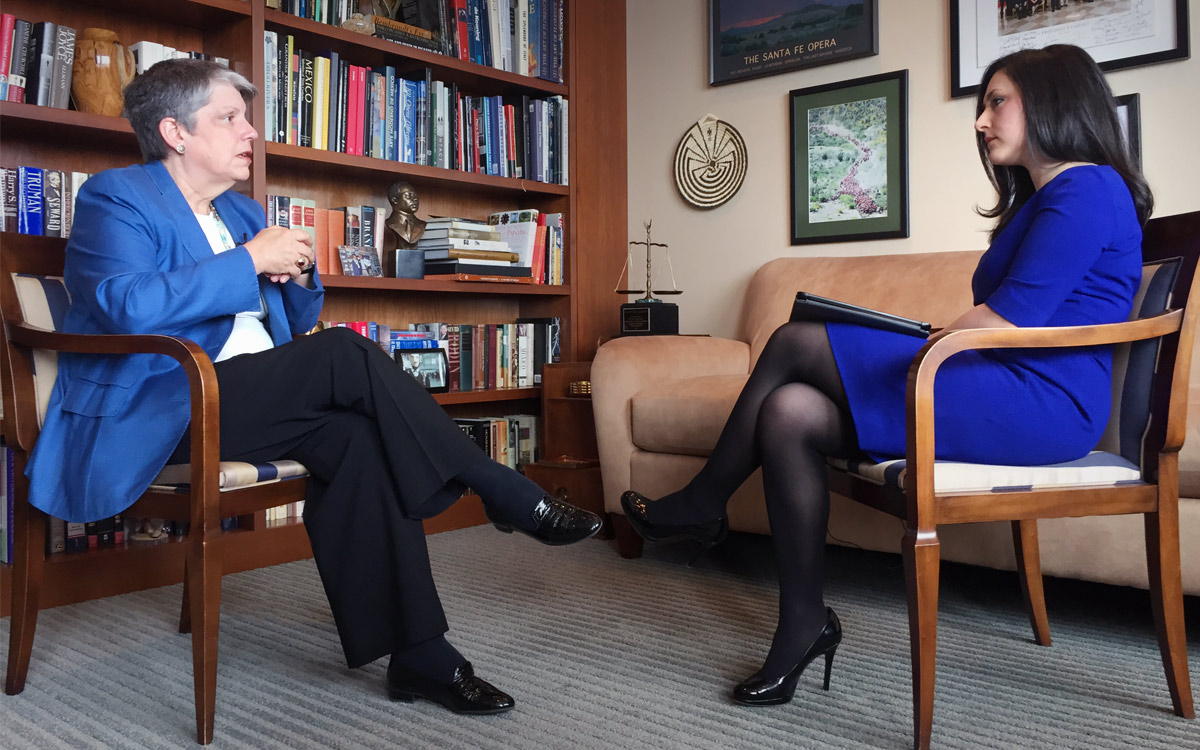 Janet Napolitano left her role as secretary of Homeland Security under President Barack Obama almost two years ago to become the president of the University of California. Although she is out of Washington, D.C., the former Democratic governor of Arizona said she still has her "ear on the ground" when it comes to politics.
She supported then-Sen. Barack Obama during the 2008 Democratic primary against Hillary Clinton, but she said she will support a 2016 Clinton run for the White House.
"I think this country has rarely if ever had someone as qualified as Hillary Clinton to be the next president of the United States," Napolitano said in her Oakland, California office. When asked if she would support her likely presidential run, she said "I will support her."
This comes as Clinton continues to be embroiled in an email controversy stemming from her use of a personal email account while she served as secretary of state.
Napolitano said she has no reason not to trust that Clinton has turned over any state department-related emails. She also said she refrained from using email or text messages during her time as governor and secretary because "it just makes life a lot easier from a lot of different perspectives, but I used the phone an awful lot."
"I do use email now and it does make my job easier, there's no doubt about it," she added.
Her role overseeing the University of California's ten campuses is the latest in a long career of leadership positions that often broke new ground for women. Napolitano said she is now trying to encourage women to pursue more typically male dominated areas like computer science and politics.
"I think in Silicon Valley from an entrepreneurship standpoint, in terms of who sits on the boards of directors and in terms of leadership, I think they've got an issue and they've got to grapple with it," Napolitano said. "You can't tell me that what is it, like 17 percent of corporate board members in Silicon Valley are women? That seems kind of out of sync to me."
Her name is floated for open or potentially open positions in politics, including attorney general and Supreme Court justice. When asked what position would get her back into the arena, she said "it would have to be something extraordinary because I'm extraordinarily happy in this position, and I think we have a lot to do at the University of California."
Among the issues she's most focused on on the different campuses is how "basic research" conducted at the schools can impact the larger world.
"You can name almost any topic and we will have research going on in it, I would bet you. So doing basic research … basic because, that kind of research, has really been outsourced to universities in the United States. It's too hard, it's too expensive for private companies really to do," she said. "So when you see how our country's economy is formed, and it's an innovation-based economy, you can't innovate unless you have something to innovate from."
Innovation is one of the topics on which the University of California is curating on Flipboard. You can follow the work they're tackling on technology, healthcare and sustainability through their magazines: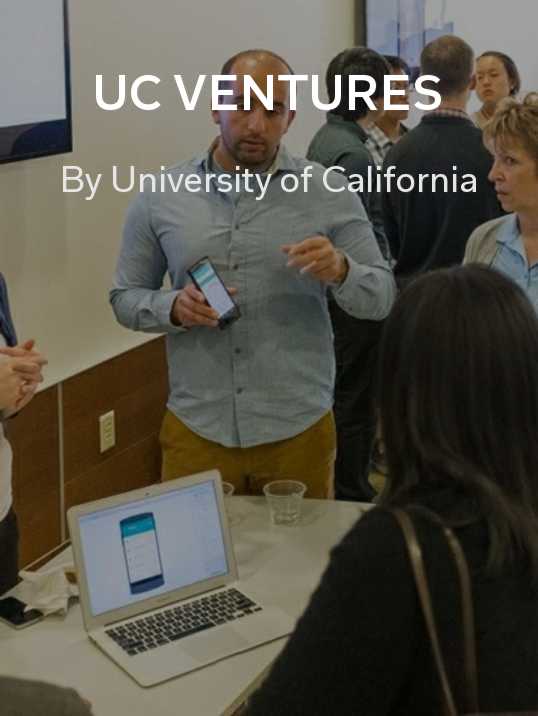 UC Ventures by University of California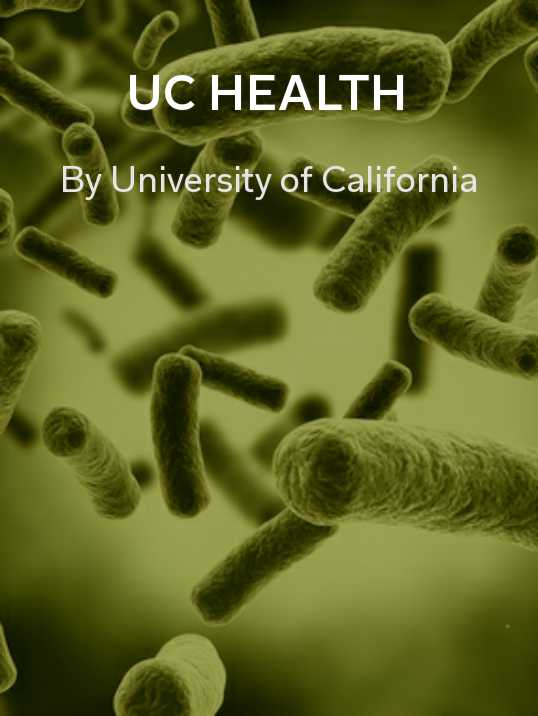 UC Health by University of California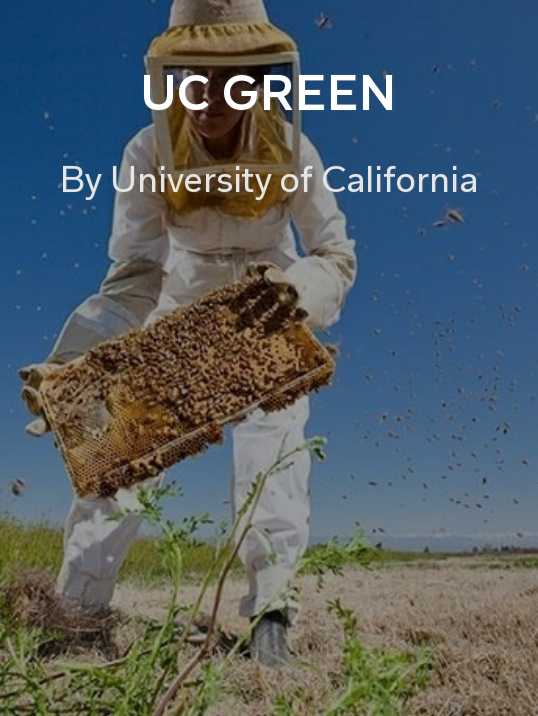 UC Green by University of California
~GabyS is curating "2016 Election"
/flipboard
@flipboard
+flipboard