It's Go (And Game) Time! Flip the News, Ads and Party Tips for Super Bowl XLIX
Gabriella Schwarz / January 29, 2015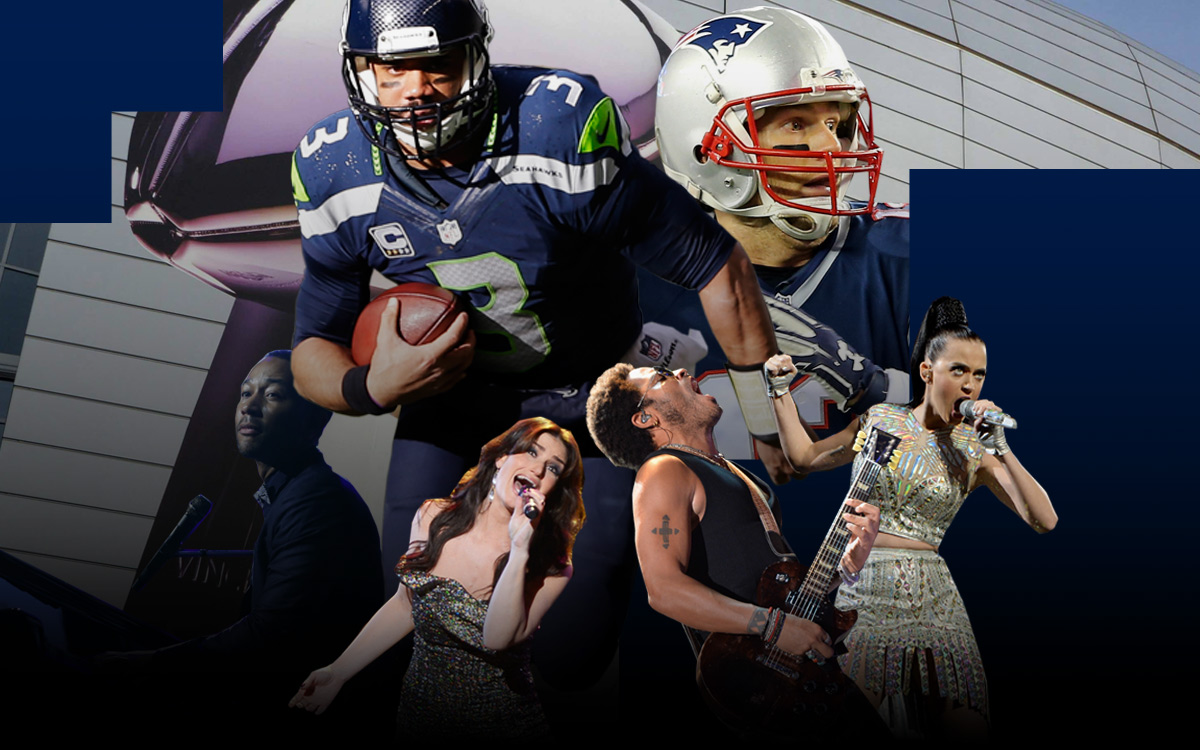 The Seattle Seahawks and New England Patriots will meet Sunday to compete for football's biggest prize in Super Bowl XLIX. This year's game features the Seahawks, who won their first Super Bowl last year, and the three-time championship Patriots.
Analysts and experts are predicting a close game between the two teams. Super Bowl XLIX marks the first time in history that neither team has a first-roundpick in an offensive position. Seattle's defending champions are known for their strong defense, while New England's offensive attack is driven by famed quarterback Tom Brady. Adding to the sense of importance, no team has won back-to-back Super Bowls since the 2003-2004 Patriots.
While the main attraction at the Super Bowl is the game, it has also become a cultural phenomenon. Last year's game was the most-watched TV event in U.S. history, drawing 111.5 million viewers. Thirty-second ads were sold for $4 million — 60-second ads for $8 million. Bruno Mars' 2014 half-time performance caused his album to reach the No. 1 spot on the iTunes album chart.
This year, Katy Perry is set to take the stage for the half-time performance with "special guest" Lenny Kravitz. Idina Menzel will sing the national anthem and John Legend is scheduled to perform "America the Beautiful." The ads are already making news, from the scantily clad Victoria's Secret models to a joking Kim Kardashian and reunited Katie Couric and Bryant Gumbel.
Use Flipboard to keep up with the news before and during the game, get ready for your Super Bowl party and view the best of the ads.
Super Bowl XLIX (2015) by thenewsdesk: Find news on the game, ads and entertainment all in one place.
Super Bowl Happiness by Victor Moruzzi: Whether you're hosting or throwing a party — get prepped.
Everything Seahawks! Superbowl Champions Edition by evan ellison: Will they win it all again? A guide for the Seahawks enthusiast.
New England Patriots News by Alan: If you'll be rooting for the Patriots on Sunday, read up on the team's news to get ready for the game.
If you're a fan of a particular player, check out their topic tag on Flipboard. Get started with the team's quarterbacks: Tom Brady and Russell Wilson.
~GabyS is reading "Australian Open 2015"
/flipboard
@flipboard
+flipboard