¡Hola! Meet the U.S. Latino Edition of Flipboard
Inside Flipboard / June 3, 2014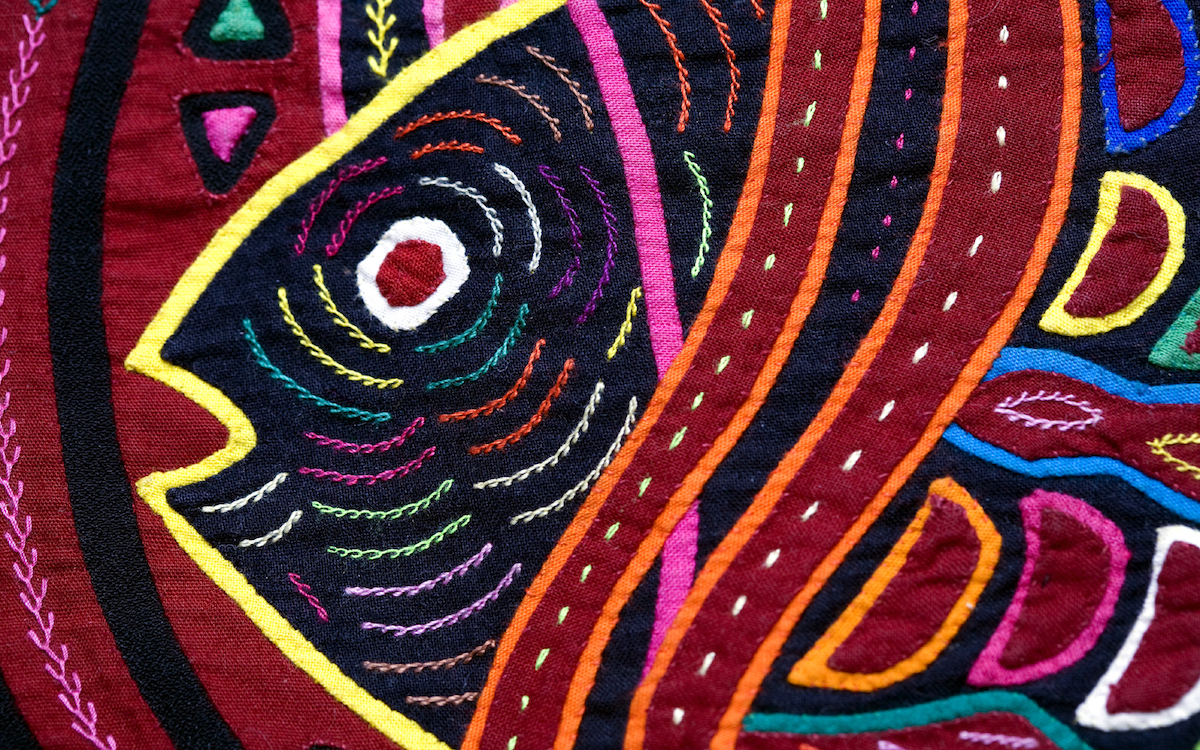 Starting today, Flipboard's Spanish-speaking readers in the U.S. have a new destination of publications and magazines to browse and enjoy. The "U.S. Latino" edition of the Content Guide brings together the best of U.S. and Hispanic media, across categories such as News, Technology, Photos & Design, Arts & Culture, Living, Style and more.
The launch marks the debut of dozens of new Spanish- and English-language publications to Flipboard, many of whose pages have been specially designed for mobile reading. They include:
We've also worked closely with personalities such as CNN en Español's Ismael Cala, Univision news anchor León Krauze, TV Azteca's Alfonso (Poncho) De Anda, technology expert and analyst Ariel Coro, Doctora Aliza, celebrity chef Pepín and co-author of Bilingual Is Better Ana L. Flores to create one-of-a-kind magazines on Flipboard. Tap on any of their names to see their work.
As for reader-curated magazines, you can always explore those by searching for topics of interest and/or browsing the hand-picked selection within the "De Nuestros Lectores" portion of the Content Guide. Our own editors are making magazines, too—specifically a new daily roundup called "De Nuestros Países," a collection of key stories from across Latin America and the Caribbean. (You can also find it as a special section within News.)
Finally, you can check out the new Spanish-language edition of Inside Flipboard and follow us on Twitter to learn about important updates for readers in the U.S. and Latin America.
To dive into the new U.S. Latino Content Guide, tap on the menu icon, go to New & Noteworthy, scroll down and select "U.S. Latino" as your Content Guide edition.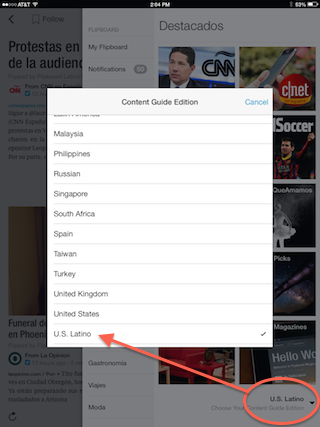 ¡Bienvenido latino y buen flipeo!
~JossetteR, IvanC and JoeK
@flip_latino
@flipboard
/flipboard
+flipboard