Gear Up for Republican Presidential Debate #2 with Flipboard Topics
Gabriella Schwarz / September 16, 2015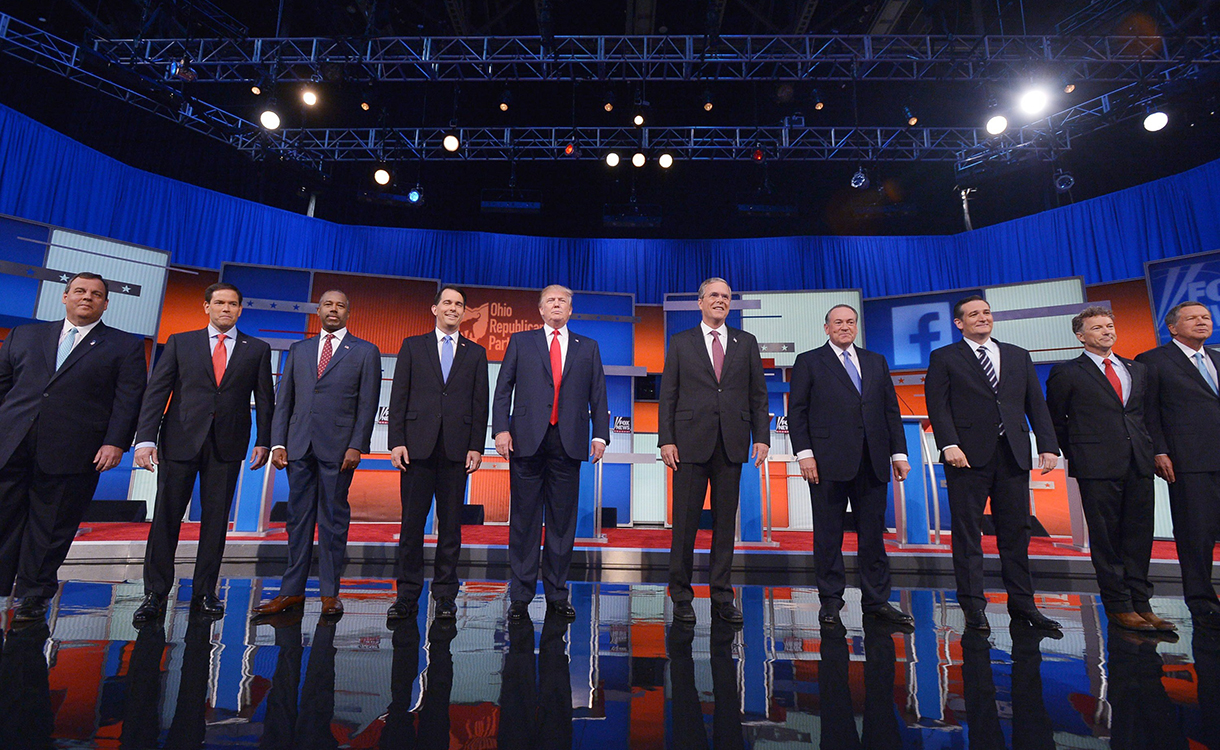 The GOP candidates will gather at the Reagan Library Wednesday for the second Republican presidential debate of the primary season, hosted by CNN. Since the last debate, former Texas Gov. Rick Perry has dropped out of the race, retired neurosurgeon Ben Carson has risen in the polls to a level now rivaling frontrunner Donald Trump and Carly Fiorina has reached the top tier of Republican candidates. While Trump has continued to dominate the headlines, the candidacies of former Florida Gov. Jeb Bush and Wisconsin Gov. Scott Walker have lost momentum. The contenders now have another opportunity to make their case to the American people in what CNN President Jeff Zucker described as "Round 2 of a heavyweight bout."
Use these topics to keep up with the issues and players before Wednesday night's events.
Jeb Bush: "No one has more on the line in Wednesday night's Republican presidential debate than Jeb Bush," wrote Maeve Reston and Tal Kopan for CNN.com. See the latest on his candidacy and how he performs on Wednesday night.
Donald Trump: The surprising frontrunner has shown no sign of slowing down and is particularly known for his bravado on big stages. Track all his comments here.
Immigration: Trump has helped keep immigration reform at the center of the race for the White House. Read his latest comments and more on the state of immigration in the U.S. and around the world.
Labor Economics: Walker, who rose to national prominence because of his hardline stance toward unions in Wisconsin, has recently stressed those ideas on the presidential campaign trail. Read about labor policies and unions.
Ronald Reagan: The location of the debate, at the Reagan Library in Simi Valley, California, has caused a reexamination of Reagan's record, particularly as the candidates continue to invoke his name on the stump.
Check out Election Central for the latest news and more on the candidates and issues. For more on candidate polls, follow CNN's polling
magazine and dig deep on the individual candidates in magazines from The Washington Post.
~GabyS is reading "Politics Top Stories"
GET FLIPBOARD ON:
iOS / ANDROID / WINDOWS / WEB
FOLLOW US ON:
FLIPBOARD / TWITTER / INSTAGRAM / FACEBOOK / GOOGLE+ / TUMBLR / YOUTUBE / SOUNDCLOUD / PINTEREST / MEDIUM