Fine-tune Your Flipboard
Inside Flipboard / August 20, 2015
Your interests and passions are as unique as you are—which is why today's update gives you greater controls over the content you see in your Cover Stories. Often the first stop for readers, Cover Stories is your Flipboard "home feed," offering a quick overview of everything you're following from magazines, topics, sources and more.
Now the personalization of Cover Stories can go further: tap the new caret (v) in the upper right corner of any article to fine-tune your home feed. No matter where you are on Flipboard, if you see something you like and want to get more of it in your Cover Stories, tap "More like this." If you'd rather see less of something, tap "Less like this." These two simple actions will help adjust the content mix in your Cover Stories.
If you want, you can get more specific from here. Follow topics to get more of that subject matter in your Cover Stories, or show less of the exact thing you aren't interested in when you vote something down.
There's also an option to mute a source entirely. Tap the caret and select "Mute Site." You can manage your list of Muted Sources in Settings > Muted sources.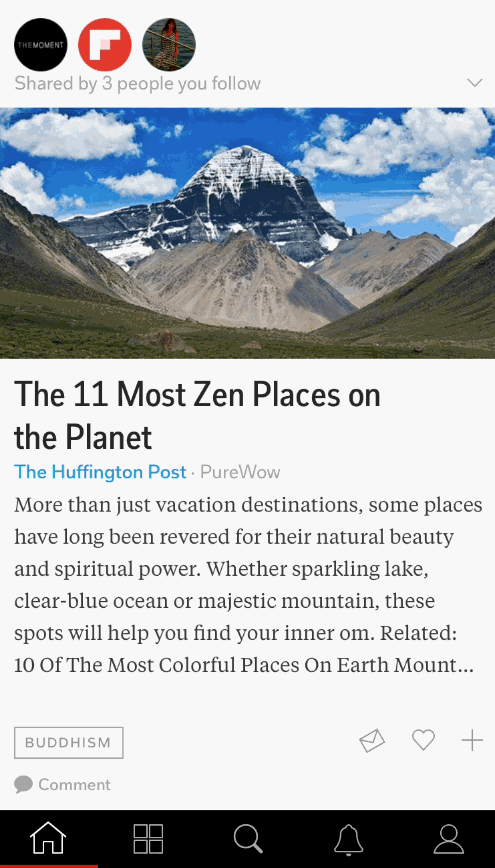 With these content controls now tucked away under the caret, the (iOS) share sheet looks a little different. You can customize what you see here by scrolling to the right and tapping "more" to turn on/off activities and actions.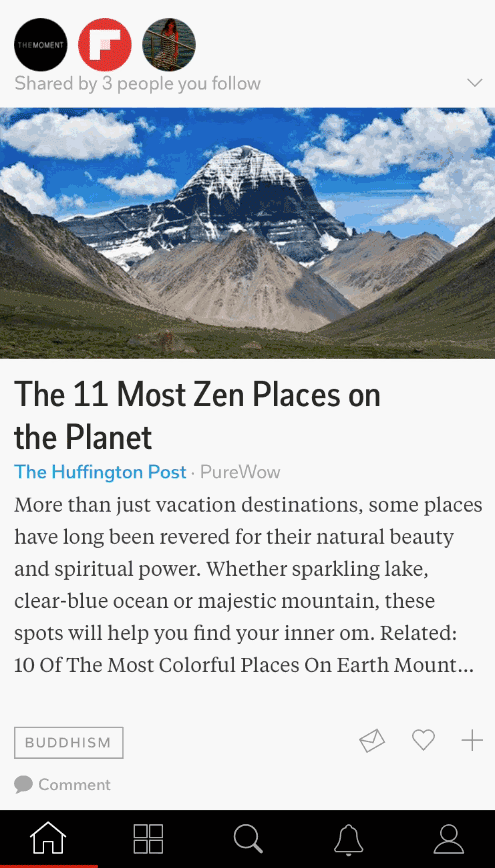 Finally, by fine-tuning your Flipboard, you'll not only adjust the content mix in your Cover Stories, but also you'll send important signals that inform the entire Flipboard ecosystem, strengthening the experience for all readers. (This feature is only available on iOS and Android right now.)
~BorisA is curating Spellbinding Lives
FOLLOW US ON:
FLIPBOARD / TWITTER / INSTAGRAM / FACEBOOK / GOOGLE+ / TUMBLR / YOUTUBE / SOUNDCLOUD / PINTEREST / MEDIUM