Fast Forward to Spring 2013: Fashion Week on Flipboard
Inside Flipboard / September 6, 2012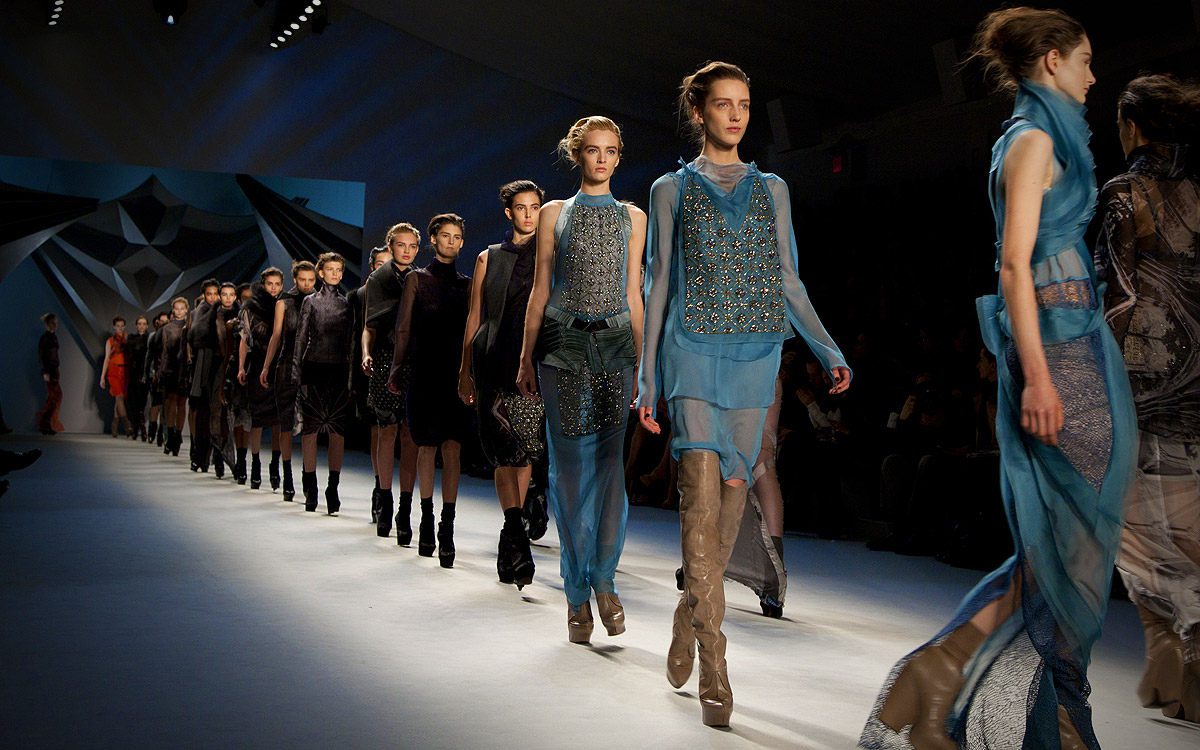 New York Fashion Week kicks off today in Manhattan. But you don't have to be sitting along the runways to watch the Spring 2013 collections debut to packed houses of fashionistas: here are a few of our favorite ways to follow the action on Flipboard.
1) Make a Twitter list of the most influential (or your favorite) fashion tweeters.
2) Search for commonly used hashtags, like #nyfw and #mbfw, and find everything with that tag on Twitter, Google+, Instagram and more. Hit "+" to add any of these sections to your Flipboard.
3) The New York Times subscribers can access the "On the Runway" blog via The New York Times section name. (Scroll down to "Blogs," scroll down to "On the Runway.")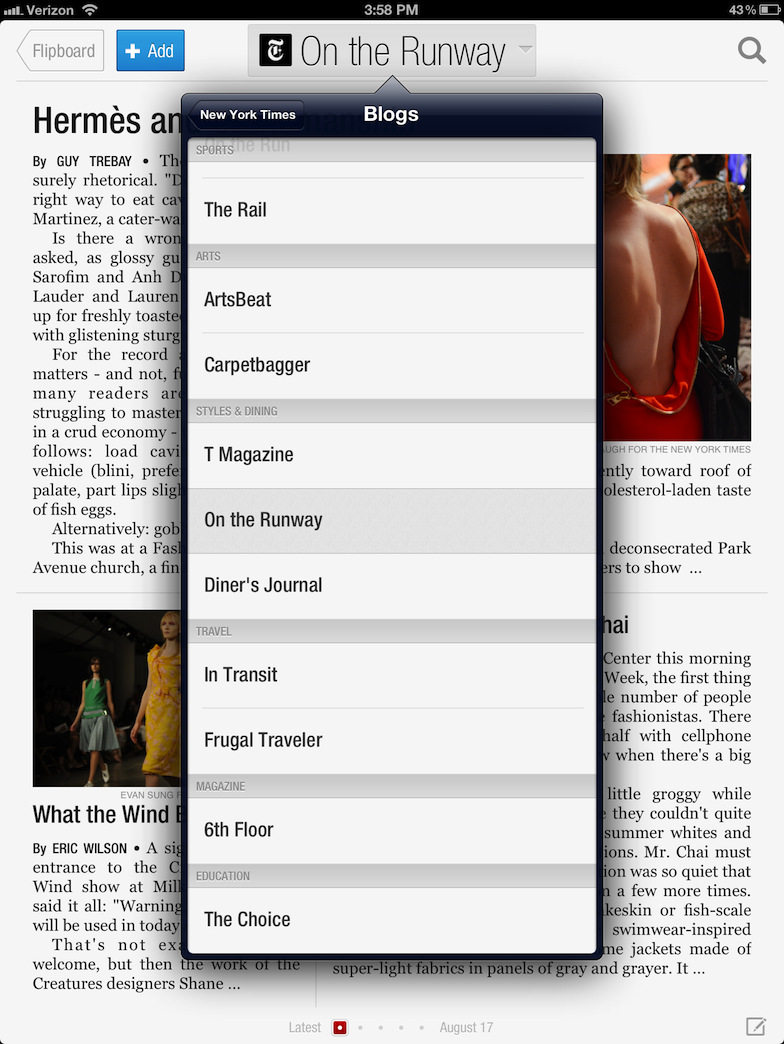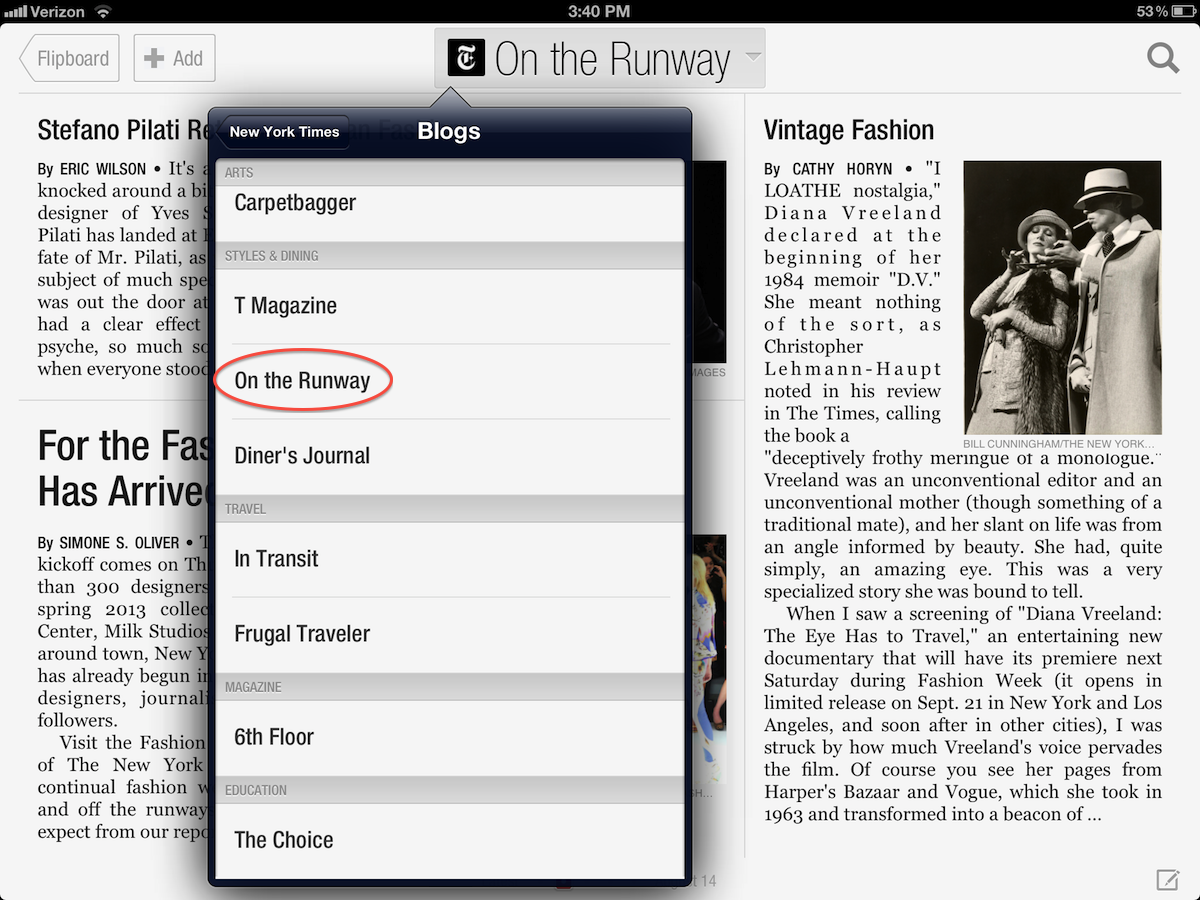 4) Check out some of our favorite style chroniclers: from Vanity Fair Style to new mashups sections like Catwalk TV, which mixes the best of YouTube's fashion channels; NYFW on Instagram, which brings together style-loving iPhonegraphers; and Tumblr's NYFW section, one place to flip through what's being produced by Tumblr's six Fashion Week reporters. Tap on the red ribbon to find these in "This Week" in the Content Guide.




~MiaQ
/flipboard
@flipboard
+flipboard