Deep Flip: The Washington Post Comes to Flipboard
Gabriella Schwarz / May 12, 2015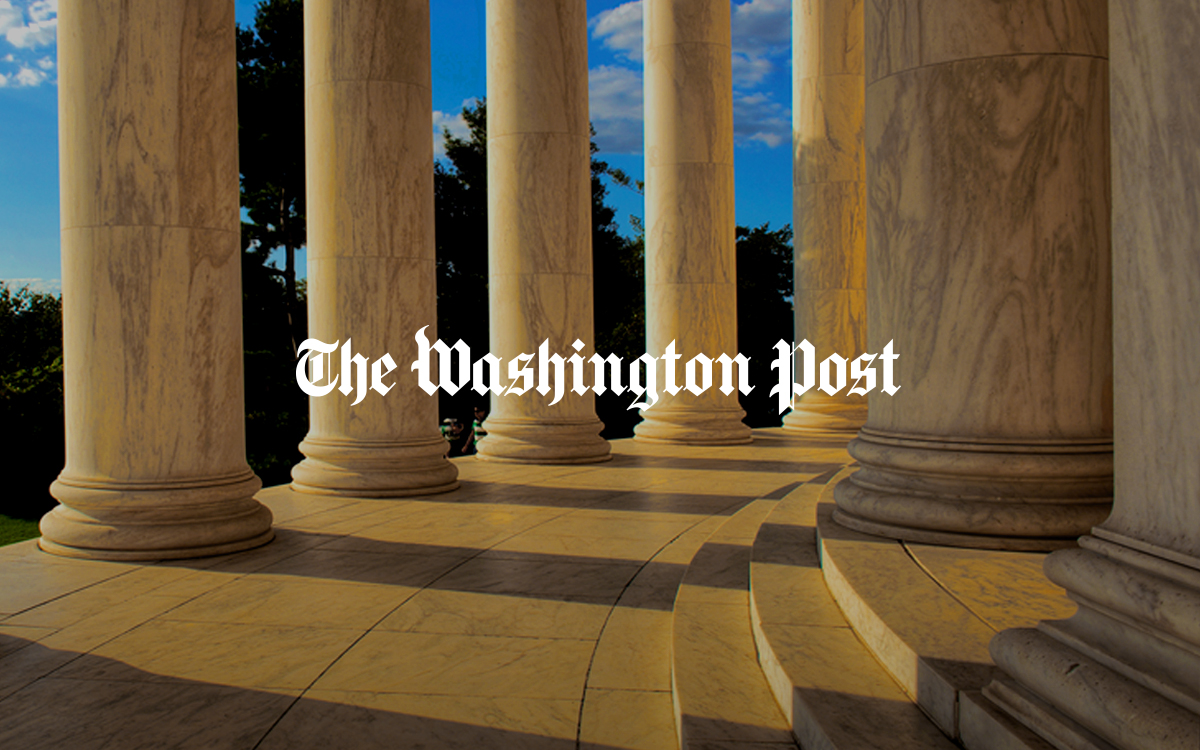 Few publications can claim that their articles led to the impeachment of a U.S. President. In fact, only one comes to mind: The Washington Post, whose shoe-leather reporting during the Watergate scandal made the newspaper (as well as reporters Bob Woodward and Carl Bernstein) a household name.
Since its beginnings, the Post has focused its attention on the main industry of Washington, D.C.: politics. It launched as a four-page broadsheet (3 cents a copy) in Northwest Washington on December 6, 1877, under the leadership of Democratic politician and businessman Stilson Hutchins. Writers as storied and diverse as Joseph Pulitzer and then-relatively unknown Theodore Roosevelt began writing for its pages.
Struggling, the Post changed hands twice before California financier Eugene Meyer purchased it in 1933 during an outdoor bankruptcy auction. The paper's leadership remained in the same family for the next 70 years as it passed first to Meyer's son-in-law, Philip L. Graham; later to his daughter, Katharine Meyer Graham, and then to her son, Donald E. Graham. The Meyer-Graham family shepherded the company through periods of tremendous growth and journalistic achievement, perhaps most notably during the Watergate scandal.
Don Graham sold the Post to Amazon CEO Jeff Bezos in 2013, ending one of the last remaining familial newspaper dynasties. Given Bezos's reputation as a digital pioneer, innovator and business giant, the move sent ripples of excitement throughout the publishing industry.
"The Post could have survived under the company's ownership and been profitable for the foreseeable future," Graham said at the time. "But we wanted to do more than survive."
What has not changed is its commitment to the highest levels of reporting, most recently over Secret Services lapses that earned Post reporter Carol Leonnig a Pulitzer earlier this year.
Washington's leading voice and the must-read pages for our nation's leaders are now coming to Flipboard, just as the 2016 race for the White House takes shape. The political musings of veteran reporter Dan Balz, accessible political explainers from Chris Cillizza and the dial-moving opinions of E.J. Dionne, George F. Will and David Ignatius are now made for Flipboard. Their section includes the latest national and international news, plus sports, business, lifestyle and opinion pieces. Enjoy 10 stories each month, and if you're a subscriber, be sure to login using your existing Washington Post account for the full experience. (Simply tap your profile, then tap the Setting gear in the upper right, then find the Washington Post under Accounts and enter your login and password.)
The Post is also packaging its content in Flipboard magazines about the leading presidential candidates. You can dive deep on the politicians of your choosing and follow them to see frequent updates on your Flipboard.
Contenders, Revealed: Hillary Clinton
Contenders, Revealed: Ted Cruz
Contenders, Revealed: Rand Paul
Contenders, Revealed: Marco Rubio
~GabyS is reading "Women in politics"
/flipboard
@flipboard
+flipboard