Daily Edition Top 10 (Week of July 13)
Gabriella Schwarz / July 18, 2015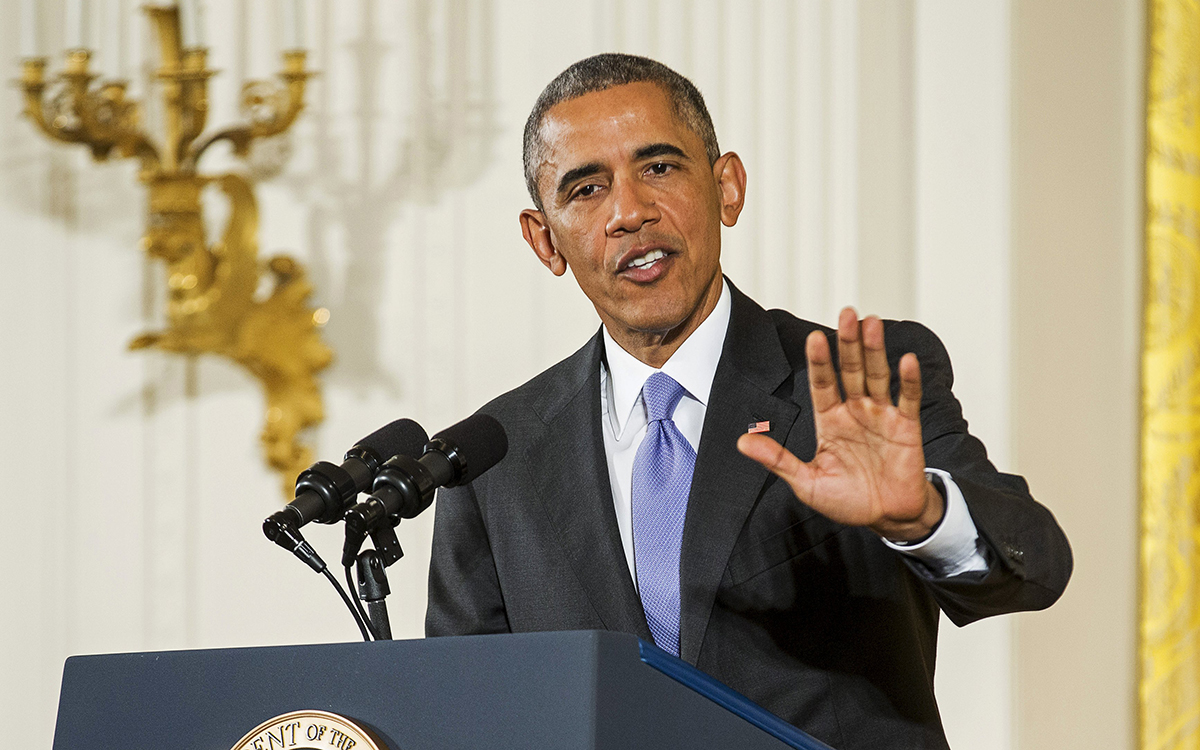 An Iranian nuclear deal was reached this week. Americans were fatally shot in Chattanooga, Tennessee. The world saw the first images of Pluto. The 2016 presidential election roared on, with Donald Trump as the center of attention. And Harper Lee's much anticipated book, "Go Set A Watchman," was finally released. We covered each story in The Daily Edition. Here are our top picks.
1. Long days and short tempers: The path to a final nuclear deal – The Washington Post, Karen DeYoung and Carol Morello
Top line: "It was not until late Monday that they realized they had accomplished what they set out to do. Early Tuesday, when they knew they had a deal, Iranian Foreign Minister Mohammad Javad Zarif sat one last time with Kerry and U.S. negotiating partners from Britain, France, Germany, Russia, China and the European Union. They asked most of their staff members to leave the room."
Topics to follow: Iran Nuclear Negotiations, Nuclear Power
2. Who Are the Four Americans Still Being Held in Iran? – NBC News, Elizabeth Chuck
Top line: " Robert Levinson, retired FBI agent…Jason Rezaian, Washington Post reporter…Amir Hekmati, former Marine…Saeed Abedini, Christian pastor."
Topics to follow: Iran, Political Prisoners
3. Gunman in Chattanooga: 'Life Is Short and Bitter' – The New York Times, Richard Fausset
Top line: "He played whiffle ball in a suburban neighborhood of swim meets and gently sloping lawns. He was a young man who was polite, who sometimes drove too fast, who was arrested on a drunken-driving charge. He was a hardened mixed-martial arts fighter who kept a blog where he mused about submitting to Allah. And on Thursday, the authorities say that Mohammod Youssuf Abdulazeez, 24, killed four Marines and wounded at least three other people."
Topics to follow: Chattanooga, U.S. Marines
4. Pluto: Nasa reveals first high-resolution images of planet's surface – The Guardian, Hannah Devlin
Top line: "Pluto was revealed in high resolution for the first time, revealing dramatic mountain ranges made from solid water ice on a scale to rival the Alps or the Rockies."
Topics to follow: Space, Pluto
5. The legend of 'El Chapo': Cartel chief cultivated Robin Hood image – CNN, Catherine E. Shoichet, Don Melvin and Mariano Castillo
Top line: "Guzman escaped through a hole in his cell that led to a lighted and ventilated tunnel nearly a mile long, Mexico National Security spokesman Monte Alejandro Rubido García confirmed Sunday morning at a press conference in Mexico City. The rumors surrounding Guzman, many of which sprouted during his previous 12 years on the lam, are numerous: With the money he had, he could be hiding anywhere in the world. He was listed by Forbes as one of the most powerful people in the world. Now, unless he is caught quickly, the legend will only grow."
Topics to follow: Prison Breaks, Law Enforcement
6. Listening to Donald Trump swear and talk politics on his private plane – The Washington Post, Robert Costa
Top line: "The billionaire real-estate mogul took off his jacket, clicked the oversized satellite television in his plush, cream-colored cabin over to Fox News and closely watched the channel's coverage. As shadowy images of Hispanic immigrants and criminal mug shots were interspersed with his remarks, Trump, 69, turned gleeful. 'The only reason they're talking about this is because of me,' he said. 'Look at that crowd, fantastic,' he added. He sat down in his leather chair. His eponymous crest was woven into the headrest, and his plane was 30,000 feet above the border he had called so porous that illegal immigrants are able to 'flow in like water.'"
Topics to follow: 2016 U.S. Presidential Election, Donald Trump
7. Why It's Difficult to Crack Down on 'Sanctuary Cities' – National Journal, Sam Baker
Top line: "So far, none of the major cities that refuse to help enforce federal immigration laws, including San Francisco, have shown much interest in changing their policies. And legal experts say it's unclear exactly how much power the federal government has to force cities' hands—mostly because the Justice Department has never shown much interest in doing so."
Topics to follow: Sanctuary City, Immigration
8. Is Transparency The Music Industry's Next Battle? – NPR, Marc Hogan
Top line: "The output of a year-long study [by the Berklee College of Music's Institute for Creative Entrepreneurship], the report cites estimates 'that anywhere from 20-50 percent of music payments don't make it to their rightful owners.'"
Topics to follow: Music Industry, Streaming
9. Haiti's Unstoppable Outbreak – The Atlantic, Rose George
Top line: "…cholera has killed nearly 9,000 Haitians. More than 730,000 people have been infected. It is the worst outbreak of the disease, globally, in modern history. Hundreds of emergency and development workers have been working alongside the Haitian government for five years, trying to rid the country of cholera, and millions of dollars have been dispensed in the fight to eradicate it. But it's still here."
Topics to follow: Cholera, Disease
10. Harper Lee's bombshell of a book – CNN, Jay Parini
Top line: "The new novel isn't a sequel, though it functions in that way. It was written before 'To Kill a Mockingbird,' and the young author was asked by a shrewd editor to put the manuscript aside and return in her mind to the heroine's earlier days, which are barely mentioned."
Topics to follow: Harper Lee, Book Reviews
Check out The Daily Edition throughout the week for your news updates.
~GabyS is reading "Vintage Disneyland"
FOLLOW US ON:
FLIPBOARD / TWITTER / INSTAGRAM / FACEBOOK / GOOGLE+ / TUMBLR / YOUTUBE / SOUNDCLOUD / PINTEREST / MEDIUM