Daily Edition Top 10 (Week of August 17, 2015)
Gabriella Schwarz / August 22, 2015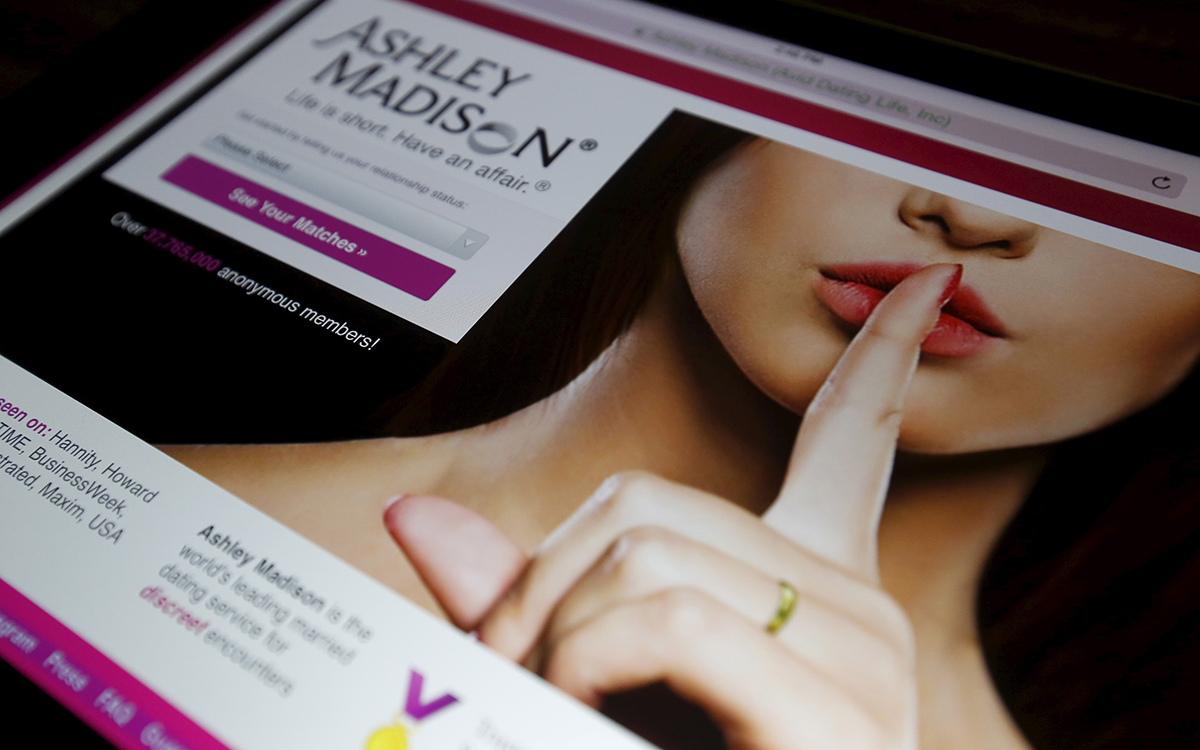 The Daily Edition was filled with diverse stories this week, from the Ashley Madison hack, to the FDA's approval of "Female Viagra" and an increased spotlight on immigration. Read our top picks from the week that was.
1. 7 things we've learned from the Ashley Madison leak – MarketWatch, Priya Anand
Top line: "More than 36 million accounts have been exposed…Most of the aspiring cheaters are men…About 15,000 of the emails came from government addresses…But the emails could be fake."
Topic to follow: Ashley Madison
2. Jihad and Girl Power: How ISIS Lured 3 London Teenagers – The New York Times, Katrin Bennhold
Top line: "An estimated 4,000 Westerners have traveled to Syria and Iraq, more than 550 of them women and girls, to join the Islamic State, according to a recent report by the institute, which helps manage the largest database of female travelers to the region."
Topic to follow: Islamic State (ISIS)
3. Scientists suggest a way to lower your stroke risk: Shorten your workweek – The Los Angeles Times, Karen Kaplan
Top line: "In an analysis of more than half a million men and women from around the world, those who put in long hours at the office were 33% more likely to suffer a stroke than their colleagues who clocked out earlier. Even those who worked just over 40 hours per week saw a significant increase in stroke risk, according to results published online Wednesday in the journal Lancet."
Topic to follow: Health Care
4. As women finish Ranger course, Army faces new pressure on gender barriers – The Washington Post, Dan Lamothe
Top line: "The historic achievement by the two women, who are expected to be awarded the prestigious Ranger Tab at a ceremony on Friday, comes amid a sweeping assessment at the Pentagon that is expected to lead to the removal of long-standing barriers to female soldiers across the armed services."
Topic to follow: U.S. Army
5. How Google Could Rig the 2016 Election – Politico, Robert Epstein
Top line: Google's search algorithm can easily shift the voting preferences of undecided voters by 20 percent or more—up to 80 percent in some demographic groups—with virtually no one knowing they are being manipulated, according to experiments I conducted recently with Ronald E. Robertson."
Topic to follow: 2016 U.S. Presidential Election
6. FDA Approves Controversial 'Little Pink Pill' But With Restrictions – NBC News, Maggie Fox
Top line: "The pill's called flibanserin and will be marketed under the brand name Addyi. The FDA is asking its maker, Sprout Pharmaceuticals, to specially train doctors and pharmacists who dispense it and to keep track of any problems with women taking the drug. Only trained physicians will be allowed to write prescriptions for the pill."
Topic to follow: FDA
7. Colorado Spill Heightens Debate Over Future of Old Mines – The New York Times, Julie Turkewitz
Top line: "On Saturday, at a spot on a dirt road just across from the Gold King, one of the mine's former owners — Mr. Fearn, a longtime Silverton resident and engineer who is 71 — gazed out at the flow from the mine, which was still running at 600 gallons a minute, more than three times its typical rate."
Topic to follow: Colorado
8. Love thy neighbour: the Texas town welcoming undocumented migrants – The Guardian, Lauren Hilgers
Top line: "In 2014, the number of people crossing the southern border into the US suddenly shot upwards: more than 130,000 refugees from Central America arrived; almost half were under 18, and travelling alone."
Topic to follow: Immigration
9. Welcome to Maternity Hotel California – Rolling Stone, Benjamin Carlson
Top line: "While birth tourism has become extremely popular in China, no one knows exactly how many Chinese visit the U.S. each year to have a baby. In 2012, according to Chinese state media, there were some 10,000 tourist births from China; more recent estimates have put the number as high as 60,000 a year. Some of the boom is due to a 2012 crackdown by the government in Hong Kong, where an excellent education system, top-notch healthcare and the prospect of political freedom attracted expecting Chinese parents for years."
Topic to follow: China
10. What is it like to have never felt an emotion? – BBC, David Robson
Top line: "In fact, Caleb claims not to feel almost any emotions – good, or bad. I meet him through an internet forum for people with "alexithymia" – a kind of emotional "colour-blindness" that prevents them from perceiving or expressing the many shades of feeling that normally embellish our lives. The condition is found in around 50% of people with autism, but many "alexes" (as they call themselves) such as Cal­­­eb do not show any other autistic traits such as compulsive or repetitive behaviour."
Topic to follow: Emotions
Check out The Daily Edition throughout the week for your news updates.
~GabyS is reading Real Estate of the Stars
FOLLOW US ON:
FLIPBOARD / TWITTER / INSTAGRAM / FACEBOOK / GOOGLE+ / TUMBLR / YOUTUBE / SOUNDCLOUD / PINTEREST / MEDIUM