Celebrities Unfiltered, on Flipboard
Gabriella Schwarz / November 13, 2014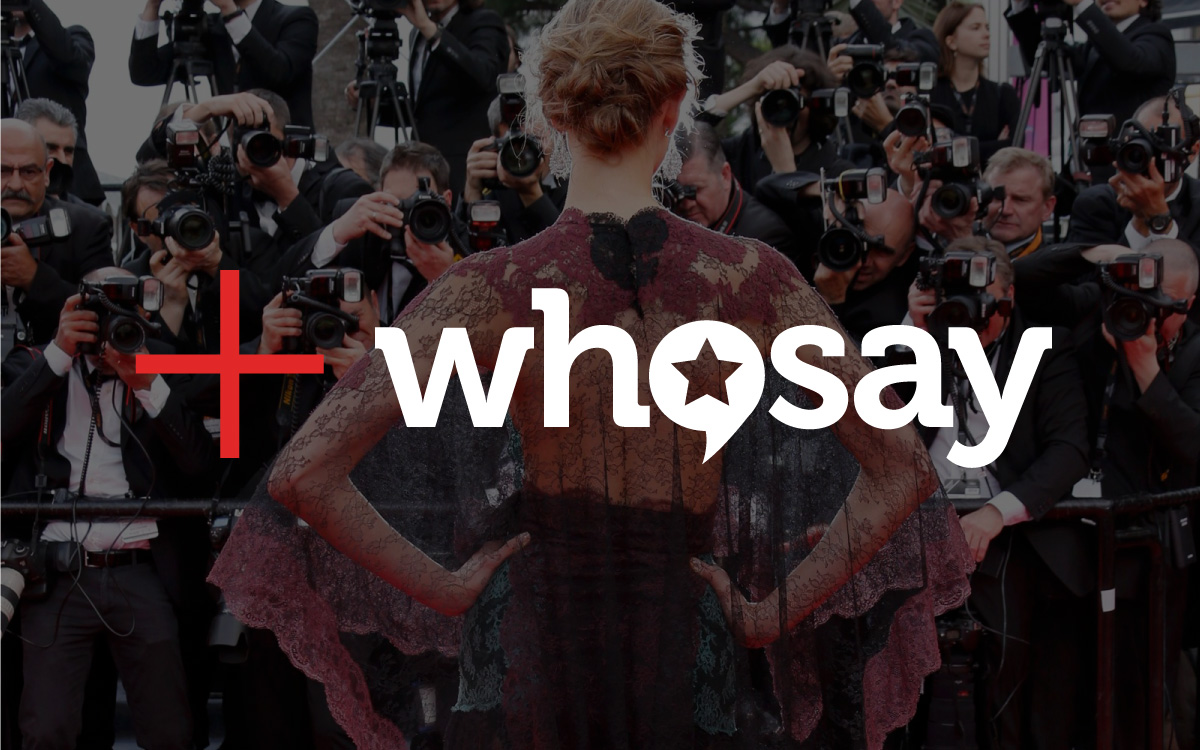 WhoSay launched in 2010 with the goal of providing celebrities more control over how their pictures were used online. Its network has since grown to over 1,600 celebrities, giving us "normal people" an inside look at celebrity life.
So instead of waiting to read about your favorite stars, you can hear directly from high-profile figures in entertainment and sports when they post photos and messages to places like Instagram, Twitter, Facebook, People.com and, now, Flipboard.
Starting today, Flipboard is a share option for the WhoSay community. This means stars can quickly share their posts into Flipboard magazines from within the WhoSay environment. Celebrities like Channing Tatum, Nina Dobrev, Sofia Vergara, Zac Efron and Jessica Chastain will have the option to publish directly into the "Celebs Unfiltered" magazine on Flipboard, which already includes pictures of Eva Longoria sleeping, Kellan Lutz riding a bike in Japan and Sofia Vergara getting her hair done.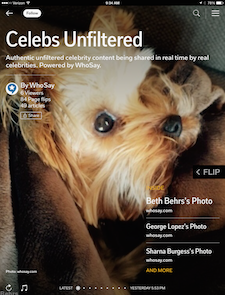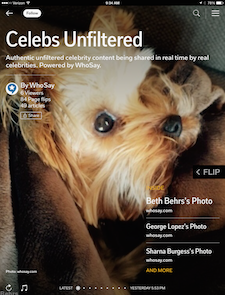 ~GabyS is reading "Front Runner"
/flipboard
@flipboard
+flipboard