Are You Ready For Some Flip Bowl?
Inside Flipboard / September 17, 2013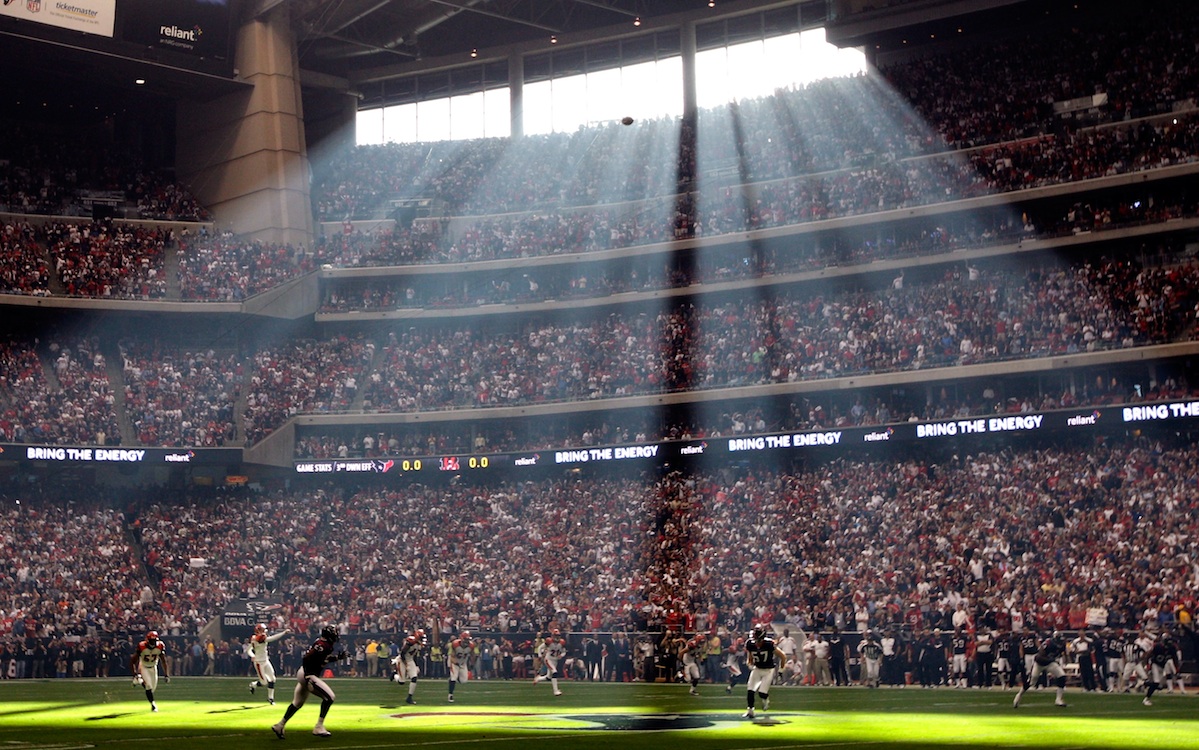 We are, admittedly, a bit late to this, and we thank you for your patience. But at long last, we have anointed our favorite team magazines. Let the Flip Bowl begin!
You can see these works of genius and unadulterated fandom here. We will be following them—promoting each one of these precious beauties in the Sports section and checking in on them, in this space, from time to time—until the playoffs.
The rule for the Flip Bowl is simple: The winning magazine will have the most readers as of midnight PT, on Sunday, December 29, 2013. (That's the last day of the regular season.) "Readers" is defined as the reader count that shows up on the cover of your team magazine. What does the winner get? The huzzahs of one's peers, the satisfaction of a job well done, and humiliating your rivals. The acclaim of Inside Flipboard. And—as if that weren't enough—we'll send you some Flipboard swag, like a T-shirt.
Come on—you aren't doing this for the money. You're doing this for the team.
Some ways to make your magazine a hit with the masses: Make sure it's always up to date with the best stories, pictures and videos. Tweet a link to your magazine early and often. Reach out to the other big team magazines and see if they want to merge and become co-contributors.
By the way, we had an embarrassment of choices to choose from—for the most part. But what's with you Rams and Chiefs fans? We got zero submissions from you. Nada, Bupkis. Seriously, if we came from St. Louis or Kansas City, we'd be sad and not tell anyone—indeed, we're sad for you. So here's the deal: If you have a credible magazine for one of these obvious underdogs, let us know at pigskin@flipboard.com, and we'll add you to the roster. We love underdogs.
May the best team mag, with the most readers, win.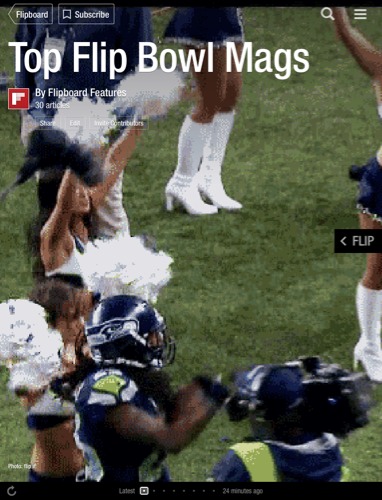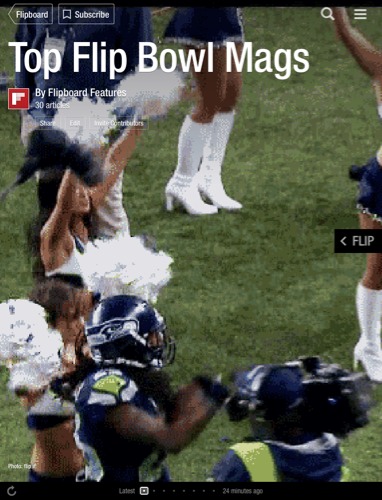 ~JoshQ
/flipboard
@flipboard
+flipboard