A Flip Bowl Hail Mary
Inside Flipboard / December 27, 2013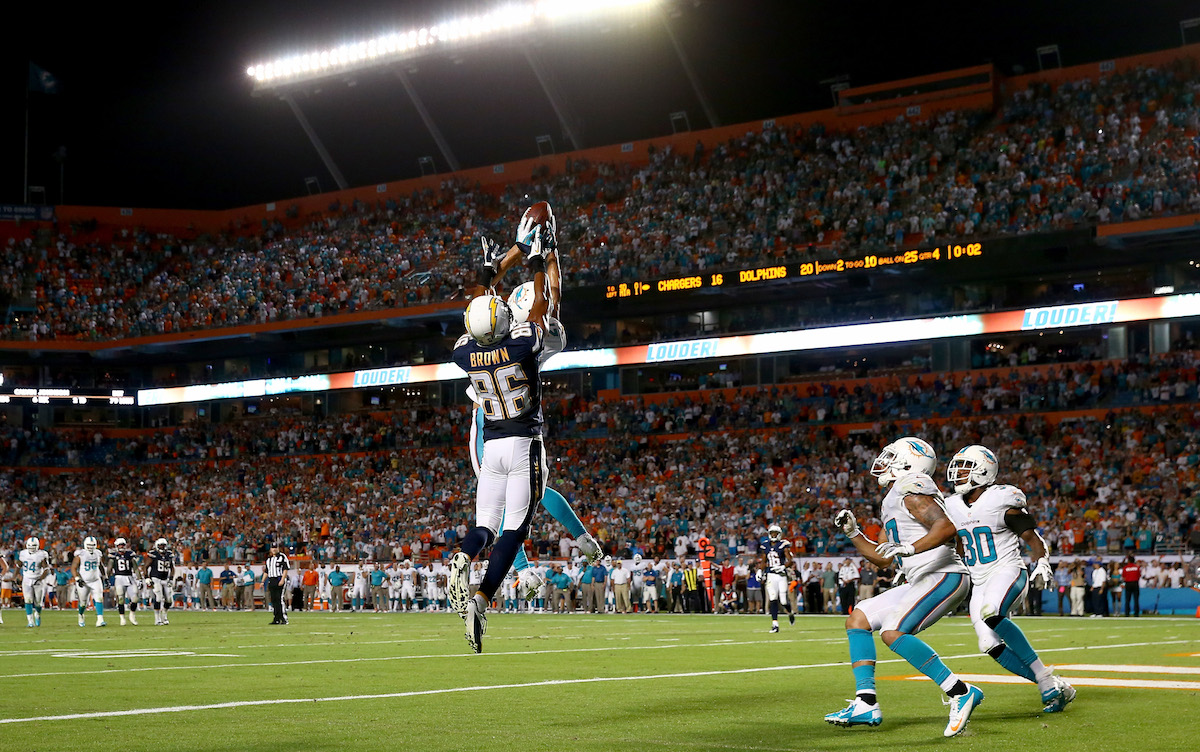 In the final hours of the Flip Bowl, football fans are set to enjoy the most enthralling Week 17 of recent seasons. There are four division titles, three wild card seeds, and a first-round bye that have yet to be spoken for. A mind-boggling 13 of 16 games have playoff implications. All of which will be decided in a neat 12-hour span this Sunday.
The AFC has most of its affairs in order: The Patriots, Bengals, Colts and Broncos have clinched their respective divisions (not without their fair share of intrigue), with the Broncos synching the top playoff seed and a first-round bye. For the AFC, the most alluring plot line of Week 17 will be the determination of the second wild card seed. The Chiefs have already notched the first wild card position, but the Dolphins, Ravens, Chargers and Steelers are all theoretically still vying for the sixth playoff seed.
In the NFC, the playoff picture is far more nebulous. Each division title, along with the first-round bye and both wild card positions will be determined this week. Only the Panthers, Seahawks and 49ers are certain to make the playoffs.
This is a lot to take in, we know. But fear not, flummoxed football fans, these Flip Bowl magazines are here to make sense of it all. Flipboard users have been plugging away all season to provide you with the most complete and dynamic coverage of your favorite NFL teams. And with one week left of the Flip Bowl, we present the fan magazine titans who have amassed the highest readerships thanks to their dutiful flipping:
Here are the top five Flip Bowl magazines as of Friday, Dec. 27:
Seattle Seahawks by Osprey: Osprey has amassed Ruthian magazine statistics during the course of this football season. With 12,000 more readers than its closest competitors, this Seahawks magazine sits comfortably on the Flip Bowl throne thanks to an impressive selection of videos, GIFs and articles. (19,747 Readers)
New England Patriots by Pats Gurls, Launa Z. and Aida B.: Another familiar team magazine in the Flip Bowl leaderboard, Pats Gurls, Launa Z and Aida B. have teamed up to provide New England fans with outstanding coverage on the playoff-bound Patriots. Like Osprey, they too have built an impressive legacy over the course of this Flip Bowl. (7,196 Readers)
Denver Broncos & AFC News by Doc Bodi: The Broncos have had a successful season thus far. They lead the AFC West and are a sure favorite to watch in the postseason. Curator Doc Bodi has proven he is no bandwagon fan, he's been updating his magazine throughout the whole season with Broncos breaking news, analysis and thought pieces on the NFL in general. (6,037 Readers)
49ers by MM75: MM75's 49ers magazine has been bounced in and out of the Flip Bowl leaderboard over the course of the last few posts, but they're finishing strong with the flipping of great breaking news pieces and beautiful game-day photos during the 49ers' late-season playoff push. (3,630 Readers)
Falcons by Hayden Murphy: It's been a rough year for Falcons fans. But surely one bright spot has been Hayden Murphy's Falcon fan magazine. The last few spots of this leaderboard are constantly changing in what has become a tight Flip Bowl race, but this week Murphy nabs the third spot thanks to the wide variety of articles—and often painful news analysis—on the woeful Falcons. (3,474 Readers)
There are just days left before the Flip Bowl comes to an end on midnight PT, on Sunday, December 29, 2013. And like the NFL, nothing is set in stone. If you flip enough you just might find your team magazine on this leaderboard among Flip Bowl royalty.
~VincentB
/flipboard
@flipboard
+flipboard